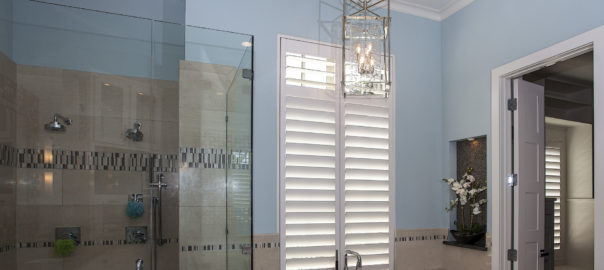 Exus Shutters offers seven shutters lines, which means they have a huge selection of beautiful paints and stained wood and faux wood shutters.  When you examine the choices you will be impressed with this wide selection.  These choices let you find shutters to fit your budget, the Eco Wood allows you to choose wood at a price commonly seen for Vinyl shutters.
The Linden is their Signature line, which offers American grown Basswood, three coats of primer and Paint, all the specialty shapes you might need, as well as Shutter Bi-Folds and Bi-Pass Tracks.
See the Exus Products page for complete information.