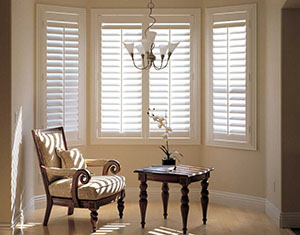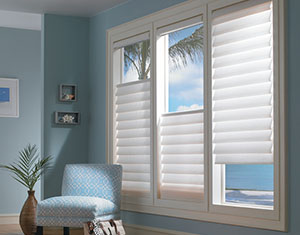 Welcome to Villa 

Blind and Shutter 
As we are all adapting to a new sense of normalcy with COVID-19, all of us here aim to put your safety and health first. We understand that you might not feel comfortable coming out to visit us during this time. So, to make up for it, we have put our Showroom online! This way, you can still browse all our products from the comfort and safety of your own home. As you navigate through our online showroom, there are plenty of pictures, videos and descriptions attached to each product. Just because things are different with the world doesn't mean your experience with us has to be. Until things get better, we are here for you every step of the way.
Or Call 951-847-7708 for address to visit us in person, by appointment only
This texture is more rigid and compact but is a good weight and is a type of wood with high stability. Premium basswood shutters are made from the strongest material out there and ensure top quality for years to come. They provide a clean and flawless finish guaranteed to enhance any room you're in. Being our leading seller for material, our basswood shutters have changed the game.
Basswood Shutters by Onyx are beautiful and elegant. All natural woods show beautiful grain, have fantastic staining properties, and high resistance to warping.
Basswood Shutters portray a solid barrier and offer great privacy. Many different colors are available to match any style of home or office. Lightweight woods also boast superb strength and provide a long-lasting, affordable solution for natural window coverings. Help from our Designers
Villa's Premium Wood Shutter   Onyx offers multiple choices of frames, paints and stains and a full line of specialty shapes, including arches and sunbursts. The quality is unsurpassed including these many features:
The Villa Basswood Shutter by Onyx
A tension adjustment screw in every shutter panel ensures that, whether the shutter is brand new or decades old, it will never become too tight or too loose to operate properly. By the slight turn of a screw inside the stile, the louver tension is either increased and decreased.
Stainless steel staples are resistant to both corrosion and temperature changes.  One of the most tiresome experiences of a shutter owner is staple failure. We use extra-long stainless steel staples in the louvers and tilt-rod to ensure that they do not pull out.
Hidden, recessed magnets allow our shutter panels to close tightly while also providing a clean and streamlined appearance.
Mortise and tenon joints are designed for maximum strength, to withstand shear and racking stress and to ensure safety and reliability.  Typical shutters, like those sold at big-box home improvement retailers, are joined together by glued dowels or screw joints which eventually work themselves loose and/or fall apart.  Our shutters are built differently, using special joinery for superior strength and simplicity.
Mortised hinges are important to achieve a tight fit within your window opening. Without a mortised panel, a gap appears on the hanging side that allows light to break between the panel and selected frame.  Our hinges have at least 5 knuckle joints for better load distribution and smoother, quieter action. Pivot hinges have firmly riveted joint pins.  We select materials that are sufficiently heavy to prevent sagging and are resistant to moisture.
Multi-layer, hand-sanded polyurethane finish with high-quality stain or paint provides hardness, strength, UV-resistance, water-resistance and color retention.
Limited Life-Long Warranty
We guarantee that both our service and quality is far greater than any of our competitors.
In the past year, we have had less than 1% defect rate in all of our jobs. However, we still want to help out and provide you with the promise of a quality product which is why each ONYX shutter comes with a limited life-long warranty. Any chip, dent or imperfection reported to us within a timely manner will be taken care of at no cost to you. We strive to keep all of our customers happy and satisfied and we are here to ensure that all potential product defects are handled immediately and taken into top priority.
Please check out this recent Install of the Month in Sun Lakes.