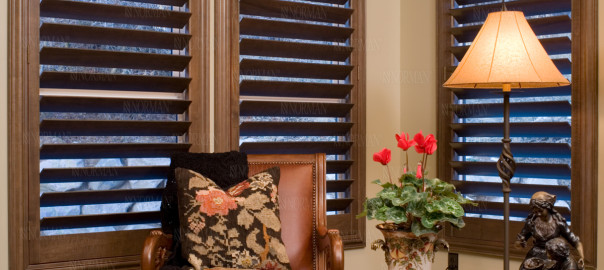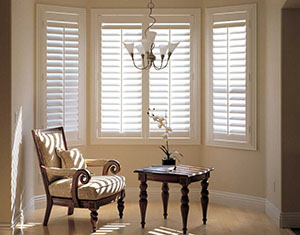 Plantation Shutters have for centuries been prized as fine window furniture and a testament to a homeowner's discerning style and sophistication.  Shutters not only provide design, privacy, and light control options, they can also enhance the value of a home.  Like any home investment, only shutters of exceptional quality will provide long-term value and increase appreciation.
At Villa we believe the best plantation shutter is the result of meticulous management of each step in its creation.  Every step: research and development, product design, raw materials sourcing, handcrafting, quality control, and even packaging are carried out with one goal, to bring you matchless quality, durability, and long-term value in your investment.
Villa showcases a full line of premium custom plantation shutters ranging from wood to composite, solid vinyl to prestigious American hardwood  wood shutters.  We offer the most exquisite qualities that are clearly above the industry standards, designed to enhance your overall shutter ownership experience.  No matter what size, shape and color, we have you covered.
Villa's expertise is in Shutter Design. Coming from the Window business, we strive to design our shutters to fit your windows.  We carefully examine all aspects of your windows to assure a perfect fitting shutter.  We show you all of these fine shutters and compare them for you to choose the right Shutters for your home and your budget.
Hybrid Shutters are the perfect mix of all natural wood and modern compound elements engineered to make durable, long lasting, beautiful looking shutters. Hybrid Shutters offer the privacy you would expect from standard shutters, as well as being lightweight and easy to clean.
Learn more about Engineered Wood Shutters . . .
Basswood Plantation Shutters are beautiful and elegant, using all natural woods with beautiful grain, fantastic staining properties, and resistance to warping. Basswood Shutters portray a solid barrier and offer great privacy. Many different colors are available to match any style of home or office.      Learn more about Wood Shutters . . .
Villa's Introduction to Shutters Video
Design Ideas for Perfect Shutters;