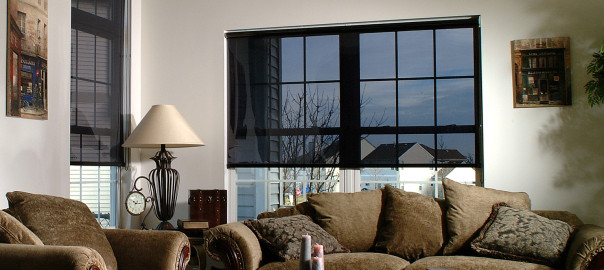 Villa's Roller and Solar Shades  are made to provide your home a designer's touch in a seamless all-in-one solution designed for everyday use. Roller Shades not only offer consistent operation over time, but also provide customized light and privacy control as well as the ability to fit most windows large and small – day in, and day out.
                                              Horizons Rollers Shades
See the Full Roller Fabric Collection
Norman Solar Shades
With over 180 fabrics to choose from, including fire retardant textiles that comply with NFPA 701 safety standards, as well as both manual and motorized movement options, Villa's Roller Shades are your number one choice for premium-quality and durability in a package that can match your decor and lifestyle from contemporary to casual, and at a great value.
Opacity & Openness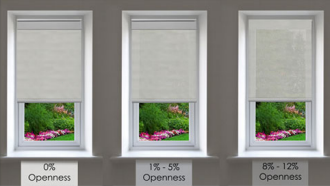 Unlike vinyl materials seen in traditional roller shades, our modern solar screen materials are some of the best performing and technically advanced on the market. With fabric opacity options from blackout to 12%, our roller shades promote energy efficiency while gently filtering out light and glare. Plus, you can now experience the luxury of woven textures in our most updated gallery of screens that have been specially designed to suit modern tastes. There's a perfect match for every application – from bedrooms to bathrooms, and boardrooms to bistros.
Fabrics & Colors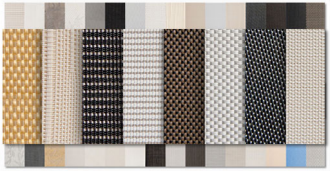 Villa's Roller Shades are available in over 180 fabrics in a kaleidoscope of colors, textures and transparencies. With fabric openness ranging from blackout to 12% light penetration, you're in control. Plus, our Cassette and Pocket functional technology offers enhanced sophistication by cleanly concealing the fabric roll. Also look for a variety of movement systems including manual clutch options and motorization.
Thinking about Roller Shades for your home?
Call Villa today toll-free at (951) 847-7708, or click here to schedule an appointment online.  One of our professional designers will bring samples of our Rollers Shades right to your home, and help you decide if they are the right look and fit for your needs.