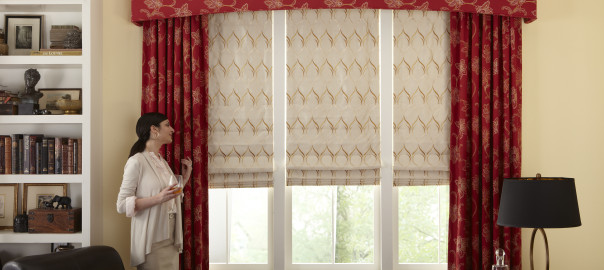 Horizons Window Fashions product guides and videos will educate you on their many features, benefits and quality. From their beautiful Roman Shades to the Top Treatments and Drapery Panels, Horizon offers quality products that will make your house a beautiful home.
Cordless One Controls is a cordless lift system that works great.  As you will see in this video, it is easy to operate and the future of our industry to go cordless for many reasons.  Safety concerns are number one.   Dangling cords are unsightly besides being a hazard to infants and pets.
At Villa, the number one question we get is what's a great product for my patio door.  It seems every house in Southern California has 1-2 doors.  My favorite product is this Averte Natural Fold.  They start at about $495, so they are half the cost of our Shutter Track systems, remember you are covering about 50 sq ft.  We also have drop down shades for these doors as well, but the Averte moves vertically, which is even better.