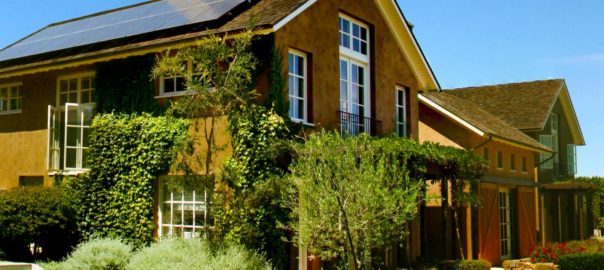 The Green River  Business Network is a partnership between Home Improvement Companies in and around Corona's Green River Community, who specialize in Energy efficiency products like Windows, Shutters and Solar Systems, to name a few.
Villa Blind and Shutter, Renewable Green Solutions and Energy Renovation Center 
We are able to combine our Agents under one roof making it possible to get quotes on many and varied products on a single meeting, and that allows us to provide exceptional deals and services and financing options.
 Energy Renovation Center 
is a leader in the residential solar industry. ERC connects home owners with future energy solutions today. Working with industry experts from sunrise to sunset, ERC exceeds industry standards for installation time and customer relations. ERC has established local professionals who work with customers in their community helping them find the right solar solution. Located in Southern California with operations throughout the state, ERC is making solar a reality for homeowners!!
With ERC as your power company you will see savings on your energy bills right away.  On average our customers save over $800 a year.  We make solar energy available to home owners with no money  out of pocket and have mutible financing options,  Receive a 30% Tax Credit and own your solar panels.
ERC believes that individual energy choices have a direct, measurable impact on the environment and overall strength of the economy. Our mission is to help homeowners protect themselves from rising electricity costs and protect the environment from polluting power sources by switching to cleaner more efficient renewable solar power energy.
 Renewable Green Solutions
RGS offers energy efficient home improvements and quality installation services.  Their extensive product offerings include windows and doors, artificial turf, Heating/Air and who;e House fans.  These products are guaranteed to save you money on your energy and water bills.
Artificial Grass, Windows/Doors, and HVAC,

GRBN Complete Product Line-Up
Wood and Faux Blinds

Roller and Solar Shades

Window Treatments

Wood and Composite Shutters

Garage Screens

Retractable Screens

Motorized Window Covering

Replacement Vinyl Windows

Patio Doors

French Doors

Residential Solar Panels

Attic Insulation

Roofing

Heating/Air

Artificial Turf

Whole House Fans
Call the Green River Business Network for more information on our Products and Services 951-847-7708