Interior window shutters are the perfect window covering!  Let's examine why that is true.
Best for Light Control.  Many shades offer black out option, but you need a dual shade to give you both room darkening and light filtering.  With shutters you have both because you can block out the bright morning light quite well with a shutter, yet crack the louvers a little bit, and you  have the desired light you might want.  We offer Split Controls.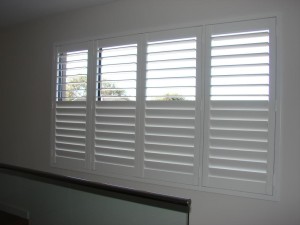 Best View Thru  With shutters when you  have the louvers  open there is  three to four  inches between them for a great view to your outside.  Most horizontal blinds are offered in 2 1/2 inch slat sizes.  (Century does offer a three inch)
     
Interior Window shutters offer excellent Views
Best for Temperature Control  My friend up in Sacramento complained about his ineffective dual pane window of being drafty in the winter.  We put shutters on them and they locked out the cold air around his windows.  The same is true of course for summer heat, shutters are great for blocking out the sun's heat, especially when facing West in the afternoons here in Corona
.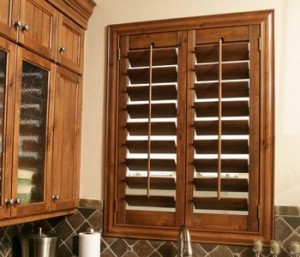 Best Energy Efficiency  Yes, shutters will cut your electricity bills every month.  Your house will stay cooler in the summer and take the strain off you Air Conditioner.
Best Investment  Shutters are attached to your house.  For that reason Realtors leave them on your windows and consider them as an added feature to the house value.  I recently was told by a client who just sold her house that the new buyers said they LOVED her shutters.  Nice to hear.
Best Interior Looks  Shutters look great, offer a timeless classical look.  Shutters are often called the ultimate window coverings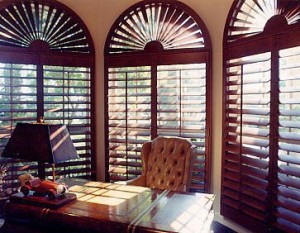 Most Custom Design Choices  Shutters from Villa Blind and Shutter are designed to your exact preferences.  Our designers explain all of your choices to help you get the right frames and panel configurations  for your windows.  See this LTLRTR design below.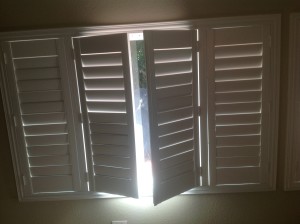 Villa Blind and Shutter is your choice for great shutters!  We offer Free In-Home Estimates and Design consultation.  For further information please call today.
OFFICE  951-847-7708