Window and shutter tips, and how to have two contractors on the same page.  Often times I've had clients say I'm getting new windows put in, will that be a problem with you ordering new shutters.  The answer is YES.  We need to account for the new windows depth, to make sure our shutter louvers will clear.  Also, are the Single Hung windows  going to have the tilt -in feature for cleaning?.  If so, we need the shutters to be outside mounted or have the light blocks removed.  These are just a few of the issues to look out for.
When designing a shutter, we want to match the windows as much as possible.  For example,  the panel configuration should line up with your windows.  And window casing are sometimes installed with new windows.  Bad idea for a shutter guy not to see these before he orders his shutters
What's the solution to all of these potential issues?  Let our window replacement partners install your new windows.  We have been working with Metropolitan Home Improvements for almost twenty years.  Our shutter designers are qualified window experts and have Home Improvement Sales Licenses to sell windows for Metropolitan. Gary, the owner has provided us with window samples and price books, and often will provide you with a  Free estimate and window product presentation, and quote the projects himself.  He final measures to assure a perfect fit.  And then we know everything about your new windows to assure a perfect shutter design and install.
Metropolitan Windows has hundreds of Five Star Reviews on Angies List, and has a Price Match Guarantee, so you can trust the quality and prices to be great.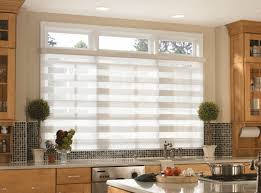 Together your new windows and shutters will work together like bread and butter.  Your house will stay cool in the summer, and you will save thousands of dollars on your energy bills.  MHI offers financing through the HERO Program.  Our Villa Designers are able to sign you up, and walk you through the paperwork.
Please call Villa today for a FREE IN-HOME estimate for Windows and Shutters and Window Coverings.
Or Call Metropolitan Windows  directly at 800-995-8878